Your in-ground pool liner replacement is custom designed and built here in America. We use only 100% virgin vinyl to make your highest quality swimming pool liner.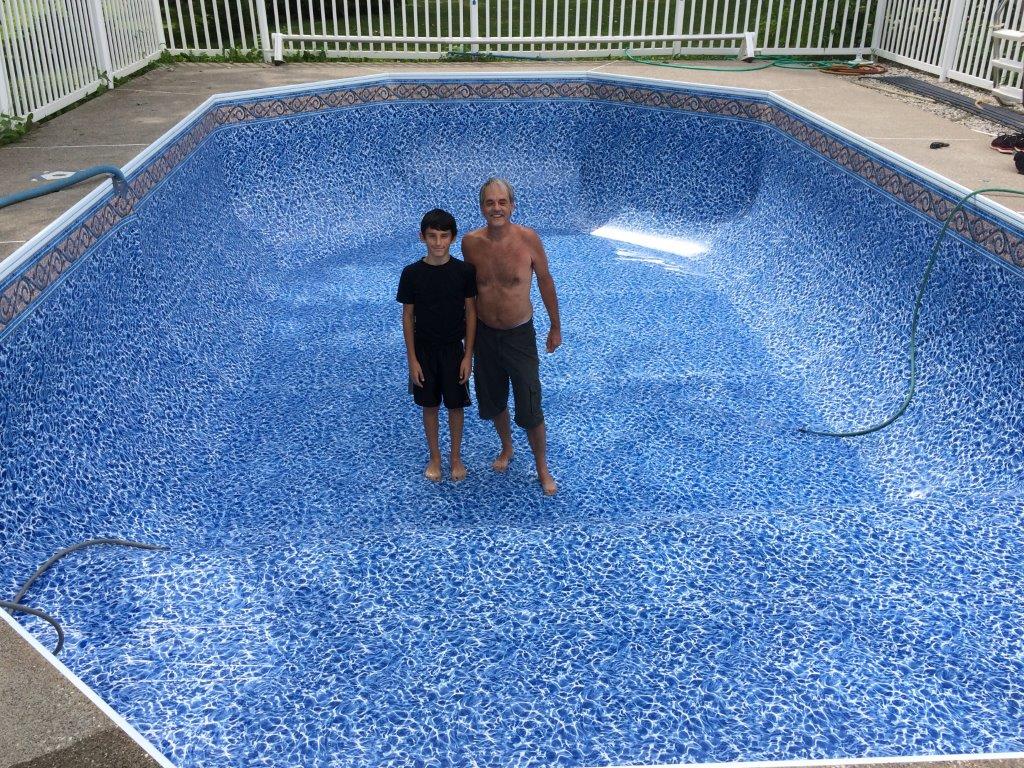 Ordering in-ground pool liners from EZPoolLinerDirect.com is easy. Start with a quote using our EZInsta-Quote page. We will give you an instant price. All you have to do is answer a few simple questions:
What is your pool shape?
What is the overall width and length?
What gauge and pattern do yo want?
That's how easy it is from EZPoolLinerDirect !
We offer many new patterns for the 2021 season, as well as our top sellers from last year.
We offer liners in 20, 28 and 30 mil. We also offer our Elite collection which gives you a thicker gauge (27 mil) for just a 20 gauge price!
For 2021 we also added new Premium in-ground pool liners. These patterns are our thickest liners. They also have color enhancement for added crispness and durability.
Check out all of our great inground pool liner patterns here. Patterns
Each of our in-ground pool liner replacements are custom designed and made for your swimming pool based on your pool dimension specifications for the ideal fit.
Send us your dimensions and we will provide a drawing of your pool specification before you order. Once you approve it, we'll send you an ordering link. Once you've ordered your liner we will build and ship your new vinyl liner often within 3-5 days.
We have swimming pool measuring guides for the most common shapes. These guides will assist you to get, and record the right dimensions of your pool
for the ideal fit. We guarantee it.
Guaranteed to look great in your swimming pool!
Request your free easy-to-use Measuring Guide. Follow the step-by-step guide to measure your pool.
Remember, you get immediate pricing and the best in-ground pool liner in the business sent DIRECT to you from the manufacturer!