Quality vinyl pool liners shipped directly from the manufacturer to you!
We sell vinyl pool liners. That's what we do. That's all we do!
Order direct and save!
Whether you need an above ground or an inground vinyl pool liner replacement – no matter what the shape or size – we can do it.
Great patterns and the perfect fit every time. We guarantee it!
Secure Checkout
The most important aspect to replacing your vinyl pool liner is fit.
Our inground vinyl liners are custom designed and built to fit your pool snugly, with no wrinkles and without excessive stretch.
Make sure you measure your inground pool carefully. Use one of our measuring guides to help you take all the right measurements. Your liner design will be based on those dimensions. We'll design your liner before you order and send you a drawing for you to approve.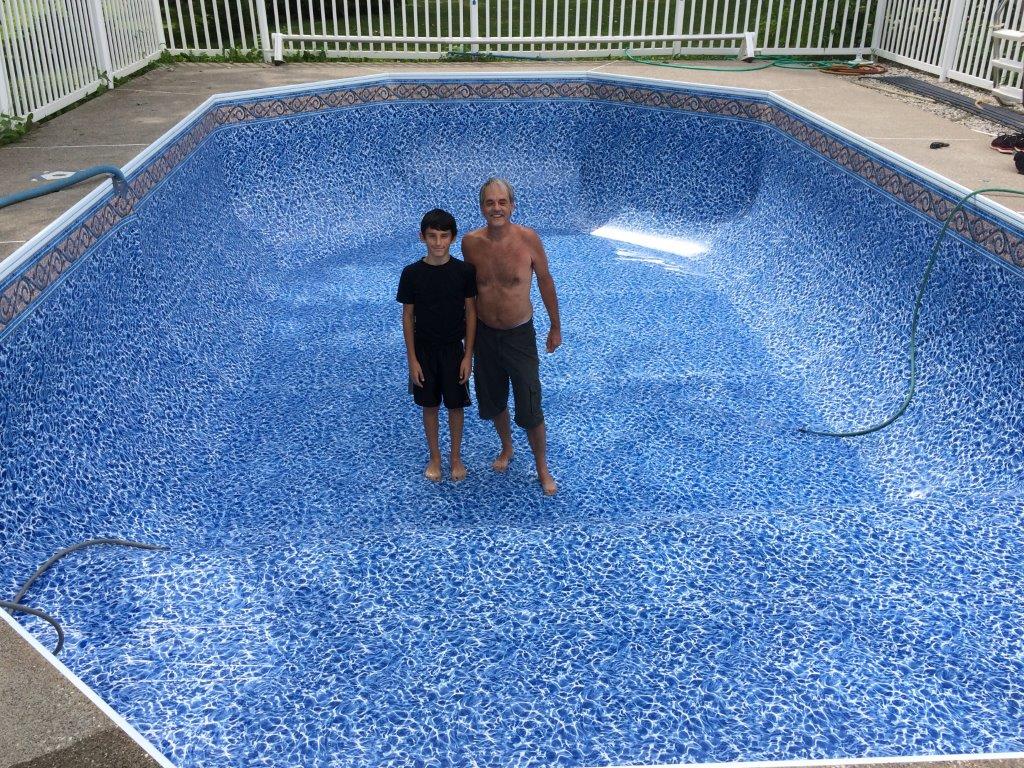 Choose from a large range of patterns in both 20 and 30 mil, or consider the Elite collection which offers outstanding value.
Each year we also offer clear out patterns. The same high quality vinyl in 20 or 30 mil at greatly reduced prices. These are usually offered in Spring and then again in the Fall.
Our above ground liners are built with the best quality vinyl. With 1000′s in stock – you can get your liner fast. Even if you have an odd size, custom built or specialty bead – we will make it for you and ship your liner within 5 days.
Many of our customers have installed their replacement liner themselves. They've saved 100′s of dollars.
Whether you are installing your in ground or above ground liner yourself or having an installer do it for you – you can be sure that the vinyl liner replacement you get from EZ Pool Liner Direct is the best in the business.