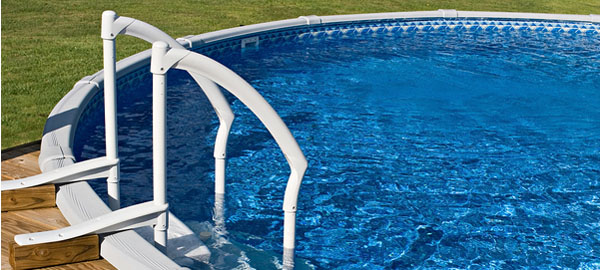 EZ Pool Liner Direct above ground pool liners are made in the USA using 100% virgin 25 gauge material of the highest quality.
We make above ground pool liners in a wide assortment of sizes and choices of pattern. Whether your pool uses a beaded receiver or is an overlapped style liner, we have a liner for you.
Built to last and made to look great in your pool.
The process for buying your above ground pool liner from EZPoolLinerdirect.com is very straight forward.
Select your shape; round, oval or rectangle.
Next, select your size from the list.
You will now need to know if your pool has a beaded liner or an overlap style liner. If the pool floor has been dug out you will require an expandable overlap liner.
If you require a beaded liner you must know the the wall height and the bead type. Don't worry, there are just 2 standard wall heights – either 48″ or 52″.
When it comes to your bead type, the selections include Standard (for most pools), Esther Williams©, Wilkes©, Kayak© or J-Hook. There is a very useful help page showing you what the different beads look like, so you can match the bead with your pool (or current old liner).
Finally choose your pattern from those available for your attachment selection previously. Note that some patterns are not available for beaded pool liners while others are not available for overlap style liner replacements. Remember, our liners are all made from the highest quality 25 gauge vinyl and are made here in the US.
If your above ground swimming pool shape or size is not listed, don't worry. We also make custom above ground liners! Just contact us to let us know what you need.
Please call for above ground liner lead times and availability.
Let's get started by selecting your above ground pool liner shape.